We are a consultancy agency in Singapore specializing in Singapore PR application for foreigners who are looking to settle down and get a Singapore permanent residency approved successfully locally.
How can I apply for and get my PR application approved?
There are namely two ways you can go about this for you and/or your family members. The first of which is to apply yourself online.
The more popular way for a busy professional person in Singapore is to use an agency site such as us. Our agency helps you by guiding you and applying for your Singapore PR with the Immigration Checkpoints Authority ICA, and get your status approved successfully. Our company will search for the best way for you to get your status approved, because while the spouse route is suitable for others, perhaps the investor GIP one is more suited for you. It all depends.
How can I become an applicant and apply online for ePR?
You can use the official website form links belonging to ICA Singapore government to apply online, or you are recommended to be using our services below, as the journey from being an applicant to being approved and given a pass can potentially take many long years at least or even over a decade.
How long does a PR application take in Singapore?
While there is no hard and fast rule, the procedure will still range at least roughly four to six months duration in Singapore, if documents are in order. If documents are not in order, it will take much longer than that nowadays in 2020.
Can a work permit employment holder qualify?
Sorry to inform under ICA's terms and conditions and laws, work pass holders are ineligible for Singapore PR applications. The minimum requirement is a VISA S pass for your employment pass. S pass holders visas is the minimum tier for employment pass you need to be eligible for PR. Note you need to have the right employment pass from your companies first.
Here is a list of groups of people who are eligible for permanent residence:
For a reading list of the type of eligibility scheme guidelines, a foreigner individual applicant may be eligible to apply for Singapore PR if you are (different type of criteria – PR schemes or categories):
Spouse of a Singapore citizen (SC) or permanent resident
Unmarried child aged younger than 21 years old born within the context of a legal marriage to, or have been legally adopted by, a citizen or PR
Have close family ties to or Singaporeans as immediate family members. E.g. you are the aged parents of Singapore citizens (if you get a Singapore PR, you can provide family ties sponsorship for a PR for your spouse and unmarried children under age 21 years old in future in Singapore)
Employment Pass or S-Pass holder under the Professionals/Technical Personnel & Skilled Worker Scheme (PTS scheme). Yes the higher your salary from your companies or employer, the higher your chances for passes among other factors. Keep in mind proof of salary and background supporting documents from your tax return and/or employer is required to use Professionals Technical Personnel PTS scheme. It is also ideal that you have been under this corporate employment for the same company, business or employer for several years to stand the highest chances of success. Length of stable employment for years under PTS scheme in the local economy is a strong factor
Student studying a local education in Singapore – still getting education
Last but not least, foreign investors, entrepreneurs or business man in Singapore who invest at least the minimum amount in the Global Investor Program fund scheme – GIP investment schemes by Singapore Economic Development Board (EDB) and Ministry of Manpower (MOM). An GIP investor or entrepreneurs making GIP investment in eligible businesses which had their businesses corporate incorporation in Singapore
Not sure if you are considered as one of the above groups considered by Singapore's authorities?
If you are interested to be one of the many new Singapore permanent residents who are approved yearly, but not sure about whether you are eligible, or confused about any part of your applications eligibility criteria conditions, then you need to contact us via our contact form to find out. Our company can advise you on that part.
Why do so many customers always like to find us for our consultancy for their PR application in Singapore? This is why that is the case.
If you are similar to our other customers who look for our relocation and immigration services, you are looking to start a new life and sink roots in Singapore. Maybe you want to enjoy the privileges that our PR offers once approved, while still having the flexibility of keeping your current citizenship.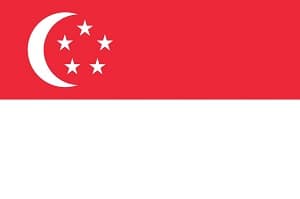 The process of PR application in Singapore can be complicated and confusing. Note some common reasons for permanent residence application rejection:
First of all, insufficient details and info document for your Singapore PR status and incomplete forms are common reasons. Even one seemingly small mistake or detail within your application form will usually get a flat out decline for your PR application in Singapore.
Constant rejections are what many people who are not truly thorough with their submissions experience. This is because the PR application approval process is usually more complex than it seems on paper.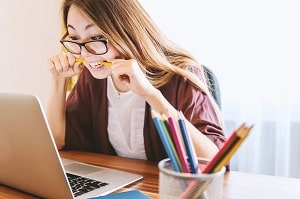 Secondly, the government's Immigration Checkpoints Authority (ICA) of the government of Singapore, has strictly cut down the number of PRs approved and given out yearly by a lot – 50 per cent compared to history. If you are a citizen from countries and regions other than Malaysia, it can appear to be harder to succeed.
Therefore, if your application form does not strongly show lots of benefits, contributions and commitment you provide and basically being an asset to Singapore society, it will be declined and you will be unable to become one of the new Singapore permanent residents in our society this year or anytime soon. Society contributions increase your chances.
Thirdly, many of our PR applicant candidates in Singapore who apply through our agency are also busy professionals with their careers position and individuals who do not have the time and energy in reality to go through the tedious and complex efforts required to file a PR application in Singapore.
Also, the amount of paperwork documents, document list and research needed when applying to become Singapore permanent residents can be truly overwhelming and a turn off for most customers to do PR application on their own! It also feels akin to an additional full time job to our customers when they look for the process online and try to do their applications themselves!
What is the benefit of working with an agency and consultant such as ours?
1. Our business provides expert immigration consultation services for you
Knowing the ins-and-outs of how PR applications are processed in Singapore in the field and what MHA and ICA representatives take into account factors is important to succeed, and Jamie ICA information can't help you out there. Good news, that is what our PR consultants specialize in. We guide you through the process step by step with ease.
Our services will also include advising males on the Enlistment Act for military service liability, whereby you are required to serve National Service (NS) and up to 40 days of Operationally Ready National Service 40 days yearly for the length of the NS training cycle till age 50 for NS officers and 40 for other NS ranks.
At Dream Immigration SG, we provide thorough analysis step by step about the permanent residence application screening process and how you can significantly improve probability of getting your PR application status approved easily.
2. Our professionals help you navigate the online system forms
Our company will be handholding you throughout the entire process of your PR application. Think of our consultancy agency services as the top guide in Singapore to help you navigate through the complex online PR applications system.
In this system, you cannot skip a single question if you do not know how to fill it up correctly.

Additionally, there is also a time frame provided and within which you must submit the applications for your PR, otherwise, your entire submission will be voided. Do not let this happen to you in Singapore. Every new submission may get harder and harder to be approved. Our company tries to get you a pass on the first try with maximum impact.
At Dream Immigration SG, our business fees includes the whole package. Our business helps you figure out the best kind of scheme for you, whether that be the PTS scheme, business and GIP scheme or others, and guide you through the document requirements. We will handhold you throughout this entire Singapore permanent resident application process to completion – help you do it and improve your probability for getting approved too.
3. We analyse your provided details for any small errors
Small mistakes are often made by customers – yet every mistake in any of the details and information submitted within the document is viewed as atrocious by the team for Singapore permanent residence applications at ICA office. Even the slightest mistake will not get a pass from them. We pay extreme care to detail.
Our business role as your Singapore agent is to help you analyse and find every single potential mistake that in your background document info like education level, proof of stay in Singapore and more. With our services and ability, you will be virtually guaranteed of a smooth process with our Singapore immigration consultancy agency helping you go through your submission and also any requirements to make sure everything is on point.
Our agency wants to be at our sharpest for you, and apply perfectly the first time so as to get the best impression from the local authorities for your successful approval. We will advise you on anything within the articles and documents the authorities look out for so you can gather the best evidence and document list for their consideration.
4. We help you ace your CV letter
Applications and status approval in Singapore are automated – there are no face-to-face appointment interviews in Singapore for PR applicants. The ICA enquiry employees make their decision online and you cannot ask them questions or tips. This means even if you apply and send in your details and explanatory notes within your form perfectly but no good supporting high school, family profile, work track record recommendation letters and more, it may not result in approval. The authorities need to be persuaded why your quality as an applicant is clearly better than the thousands of applicants with similar qualifications.
Also, even if you have assimilated to the Singapore culture and made contribution to the country, your application, documents and explanatory notes must clearly reflect that significantly. Otherwise, your probability of getting a permanent residence in Singapore is virtually zero if you do not show what they search for in new permanent residence applicants. That is certainly not what you want if you want your Singapore PR status approved successfully.
Even if you are not the 'perfect' PR applicant, our agency and company will make your application, documents, explanatory notes and copy statements as perfect as can be, portray the best version of you possible while still remaining factually accurate when our agency is applying permanent residency in Singapore for you.
What are you waiting for? Do not waste years on this process unnecessarily. Our business can help you speed it up drastically with reasonable fees.
Contact us today for a phone appointment to learn more about how we can help you!
Regardless if you found this site in 2020 through social media or otherwise, for best browsing experience, use Chrome, Firefox or Safari.