We are a consultancy agency in SG specializing in Singapore PR application for foreigners who are looking to settle down and get a Singapore permanent residency approved successfully locally.
Our agency helps you by guiding you and applying for your Singapore permanent residence with ICA, and get your status approved successfully. We will also search for the best respective way for you to get your status approved, because while the spouse route is suitable for others, perhaps the investor route is more suited for you. Nonetheless, we will also provide you with such additional help.
Why many customers look for our consultancy for their Singapore PR application
If you are similar to our other customers, you are probably looking to settle down and start a brand new life in SG. Many want apply for and enjoy all the privileges that our PR offers once the status is approved, while still having the flexibility of keeping your current citizenship.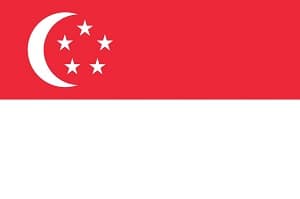 The process of PR application in SG can be complicated and confusing to many people. Some of the common reasons for permanent residence application rejection are as follows.
First of all, insufficient details, explanatory notes and info supporting your applications for a PR status and incomplete forms are common reasons. Incomplete submissions are also more common than many may think! Even one seemingly small mistake within your application will usually get a flat out decline for your applications in SG.
Constant rejections are what many people who are not truly thorough with their submissions experience. This is because the PR approval process is usually more complex than it seems on paper.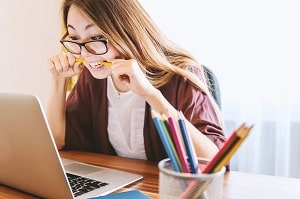 Second of all, the local SG government's Immigration and Checkpoints Authority (ICA) of SG, has strictly cut down the number of PRs approved and given out yearly by 50 per cent.
Therefore, this means that if your application does not stand out in a positive manner and also demonstrating lots of benefits you provide to society, your application will be declined and thrown out easily.
Third of all, many of our Singapore PR applicant customers who apply through our agency are also busy professionals with their careers and individuals who simply do not have the time and energy to go through the additional tedious and complex efforts required to file a PR application.
Also, the amount of paperwork and info required when applying to be a Singapore permanent resident can be truly overwhelming and a turn off for most customers to apply PR on their own! It also feels akin to an additional full time job to our customers when they search for the process online and try to do their application themselves!
What is the benefit of working with an agency and consultant such as ours?
1. We provide expert consultation for our customers
Knowing thoroughly about every single process, ins-and-outs and nitty gritty of how PR applications are processed is utterly important to succeed in your submission. That is what we excel in, and what our PR consultants specialize in. We guide you through every part of the process – explanatory notes and also additional help to significantly increase the probability for your status to be approved.
There are many routes when you apply, and we will also search for and advise you on the best route. For some, it may be the investor route, while others it would be significantly different paths.
At Dream Immigration SG, we provide thorough analysis step by step about the permanent residence application screening process and how you can significantly and drastically improve probability of getting your PR application status approved easily.
2. We help you navigate the online submission system and approval process
We will be handholding you throughout the entire process, and also help you out in applying for PR. Think of our consultancy agency as the ultimate guide in SG to help you navigate through the complex online PR applications system.
In this system, you cannot skip a single question if you do not know how to fill it up the correct way.
Additionally, there is also a time frame provided and within which you must submit the applications for your PR, otherwise, your entire submission will be voided without exceptions. Do not let this happen to your status. Every additional new submission may get harder and harder to be approved. We try to get it approved on the first try.
At Dream Immigration SG, we are akin to the whole package. We will handhold you throughout this entire Singapore permanent resident application process and help you do it and improve your probability for status getting approved too.
3. We analyse your provided details for any small errors as well as make sure they comply with the local government standards
Many small mistakes are often made by customers – yet every single mistake in any of the details submitted is viewed as heinous and atrocious by the approval team for Singapore permanent resident applications at ICA.
Thankfully, we are here as your guide, consultant and agent that helps you analyse and search for every single potential mistake or careless mistake that may have been made in all of the identity information and explanatory notes we submit for you to the government. You will be virtually guaranteed of a smooth process with our consultancy agency helping you go through your submission and also any additional requirements to make sure everything is on point before submission.
Our agency wants to be at our sharpest for you, and apply a perfect submission the first time so as to get the best impression from the local authorities for your successful approval. We will also advise you on what basic and additional identity information the authorities will search for so you can search for the best evidence first to support your case.
4. We help you ace your CV submission
All applications are done via automated submission, and there is no face-to-face interview for each PR applicant. Even when your status is approved, it is automated. The ICA officers and authorities in SG will base your entire approval based purely on your provided identity and any additional information that you submit. This means that even if you apply and send in your identity details perfectly but no good supporting and additional evidence, it may also still not result in an approval. This is because the authorities also needs to be persuaded why yours is better than the next one which has the same hard qualifications as you do.
Also, even if you have assimilated to the local SG culture, its way of life, and are a great contributor to SG, if the identity information and explanatory notes you use to apply do not clearly reflect that clearly and significantly, your submission will be thrown out of ICA's offices and dumped into their trash bin. The gist is demonstrating to the authorities why you are better than the other applicants. Your probability of getting a Singapore permanent residence is virtually zero if you do not show what they are trying to search for in new Singapore permanent resident applicants. That is certainly not what you want if you want your Singapore PR status approved successfully.
Thankfully, even if you are not the 'perfect' PR applicant, our agency will make your application and details as perfect as can be, portray you in the best light possible while still remaining factually accurate. We will then also send in an additional personalised CV for your applications so that you stand the highest probability of approval by the authorities when our agency is applying permanent residency for you.
What are you waiting for?